Coldwell Banker is 91,000 STRONG, SPANNING 47 COUNTRIES for 111 YEARS!
Coldwell Banker Lakeview Realtors is a full service Real Estate Firm. Our agents collectively have over 200 years experience. Our office has 3 Diamond Award winning agents and have repeatedly dominated the real estate market. Our Full time Agents, many of whom are long time residents of the area have superior knowledge of the local real estate market which helps to connect our customers to current and valuable information. We are well informed in local communities, regulations, and market trends in Pike and Wayne Counties. We have the tools and knowledge you are looking for.
Buying or Selling- One call does it all 570-226-4000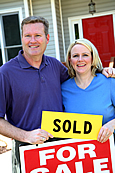 The Coldwell Banker Tradition
The story of Coldwell Banker® is a story of leadership and success. From its beginnings in San Francisco in 1906, Coldwell Banker has grown to become one of the premier residential real estate organizations in the world. Coldwell Banker was founded on a commitment to professional and customer service that continues to be the core of its business philosophy today. Coldwell Banker provides its sales associates with the strongest support in the real estate industry so they in turn can deliver the support their buyers and sellers need. That's the Coldwell Banker tradition.
The Coldwell Banker® presence is strong around the globe.